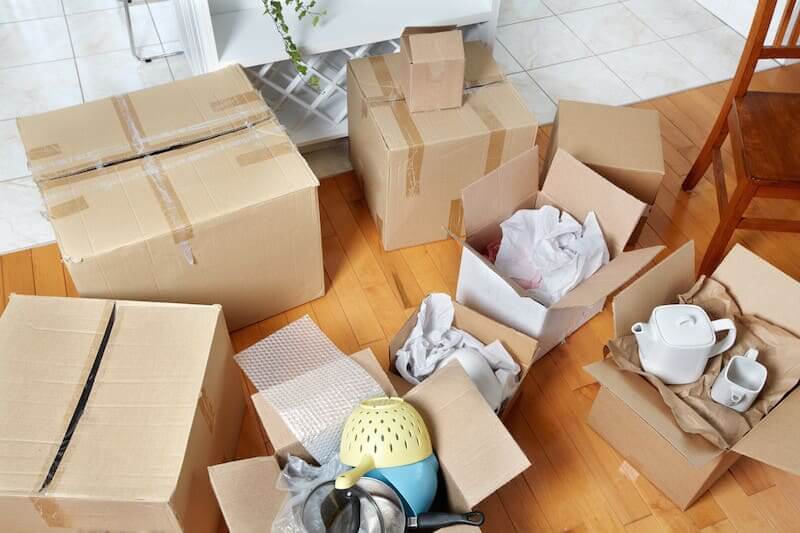 As you prepare to move to Sacramento, within the area or move out of the area, we're providing you with the best tips for moving your household.
So, take a breather, read these tips and think about how you can simplify your move so it isn't stressful. Let's get started —
Start Preparing Early:
The sooner you start preparing to move in Sacramento, the better it will be for everyone involved. Okay, you understand that, but what can you do to start early? First, consider budget.
Budget for the following:
Supplies – boxes, tape, wrap and crates
Movers – professional or friends
Truck – this will be provided by professionals, but consider the amount if you're moving on your own
Gas – the amount of gas that's going to be factored in to your entire move, both the truck and your personal vehicle(s)
Food – think about how you're going to manage food while you're moving and how much to spend while you're on the go
Startup deposits – as you move from place-to-place, you may have to put deposits down on utilities so factor those in
Repairs – your new home may require some unexpected repairs
Time off work – if you're missing work and aren't salaried, then you need to factor in the lack of compensation during the move
Next, create a calendar for when things need to happen. You should include dates for the following: when to get an estimate from a moving company, when to start packing, time to shut off utilities, time to let people know you're relocating, when to defrost your fridge, when to clean your entire home, when to leave and so forth.
A calendar will keep you organized and on schedule. You can plot those dates in advance and be aware of everything that's coming as you prepare to move to Sacramento or away from the area.
Organizing Rooms & Boxes for the Move: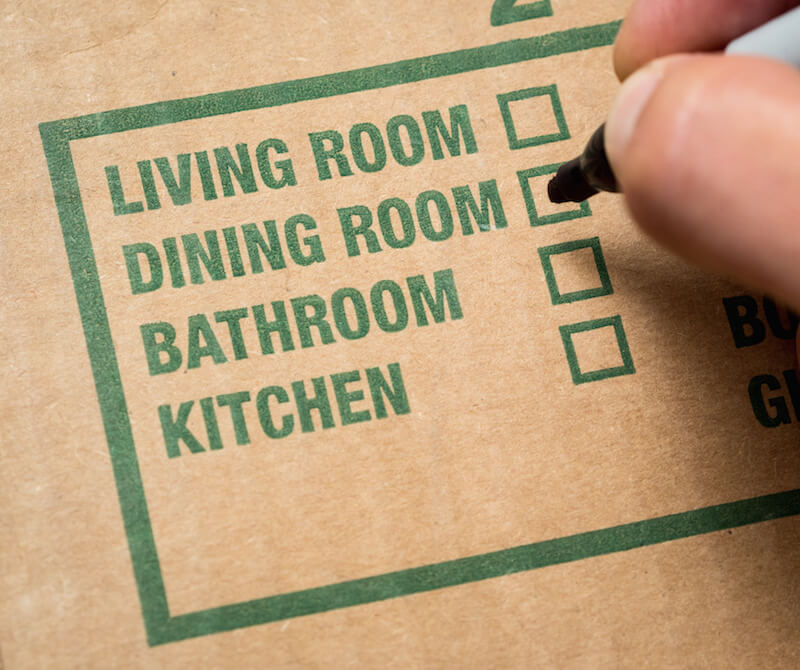 Start by going room-to-room and determining what needs to be packed, what needs to be sold, given away or trashed. Create a quick inventory of everything.
Go through and trash everything that needs to go and take your left over items to charity organizations. Now, those items won't overwhelm you as you begin to pack.
As you begin packing, label your boxes for each room. The two most popular techniques are to either color code with stickers or simply write the room on the exterior of the box. Make sure you label your boxes so you know where they will go once unloaded.
Pack sections of each room. Don't think of packing the entire room. Think of packing this bookcase or that chest. The smaller you think and work to accomplish, the more you will actually accomplish and not get burned out.
Use a table or counter to pack on. This will save your back and allow you spread out items as you pack.
Keep Important Items Nearby:
Some people like to prepare an overnight bag and this is a great idea. During the moving process, you don't want to be left without any of your important items, such as electronic devices, chargers, important documents, etc.
Prepare a bag with your important items along with plenty of clothes to wear for a week and toiletries. Keeping all of these items close will ensure the moving process is less stressful for you.
Get All Your Important Documents:
As you move into Sacramento or move out of the area, you'll want to have all of your necessary documentation close by. The last thing you want to do is rummage through a bunch of boxes to find this receipt or that document, or to discover you lost something in the move.
Here are the documents you need to get, organize and place in a safe place nearby:
Medical records
Housing documents (mortgage, rental agreements, lease, etc.)
Photo IDs
Utility receipts
Moving company receipt
Vehicle registration
School records and transcripts
Notify About Change of Address:
Your new address is in Sacramento, if you're moving into the area. Congratulations and welcome to the family. If you're leaving, we wish you the very best wherever you land.
It's crucial that you inform people about you relocation. Who should you inform?
Family and friends
Mail service
Service providers (bank, cell phone, utilities, etc.)
Attorneys
Accountant
Credit card companies
Doctors
Health clubs
Insurance providers
Magazine subscriptions