Whether you just moved to Sacramento or you're a lifelong resident looking for exciting new things to try, here are the best upcoming events taking place this fall in Sacramento, California.
---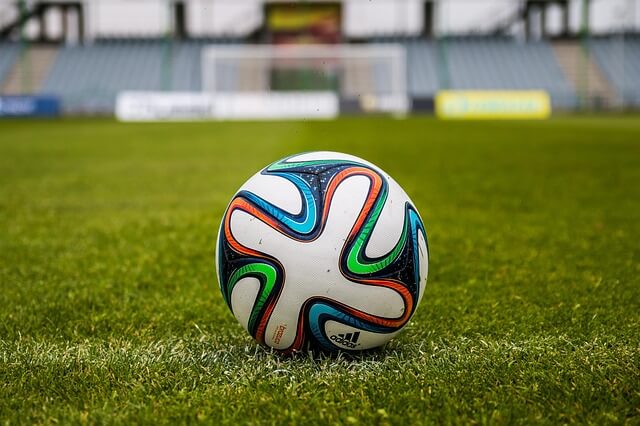 Catch a Sacramento Republic FC Playoff Game
Sacramento Republic FC is our local United Soccer League team in Sacramento. They play home games at Bonney Field. Having clinched their berth in the playoffs on September 6, Sacramento Republic FC look to keep up the winning tradition heading into September.
The last regular season home game takes place on Saturday, September 19 at 7:30pm. Republic FC faces off against Arizona United SC. Tickets are priced at an affordable rate for the whole family.
Stay tuned to the Republic FC website for playoff scheduling and ticket sales, and get ready to cheer on your professional local soccer team!
EDGE 916 Block Party – September 16, 2015
Taking place on September 16, 2015, EDGE 916 is the city's largest party of the year. The block party takes place between 17th Street and 18th Street and features music, food, drinks, and networking opportunities.
The party celebrates six years of young professional leadership on the birthday of Metro EDGE. EDGE members get in for $15 and non-members get in for $25. Learn more about the event here.
Watch a Sacramento Kings Game
The Sacramento Kings play home games at Sleep Train Arena. Preseason NBA action starts on October 5, with the preseason home opener taking place on October 10 against the Portland Trail Blazers.
The regular season opens with a home game that sees the Kings hosting the LA Clippers. View the Kings' season schedule at their official site here.
Farm to Fork Month: September 1 to September 30, 2015
Sacramento is America's farm-to-fork capital. Nowhere else in America does a city support its local marketplaces and producers like Sacramento. September 2015 is Farm to Fork Month in Sacramento. The month is separated into a few different Farm to Fork Weeks taking place throughout the month including the following:
-September 10 to 27: Farm to Fork Restaurant Week
-September 12: California Craft Brewers Showcase
-September 17: Farm to Fork Legends of Wine
-September 26: Farm to Fork Festival
-September 27: Farm to Fork Gala Dinner
Learn more about Farm to Fork in Sacramento at the official website here.

Historic Steam Train Rides: Through September 27, 2015
The California State Railroad Museum features steam train rides every hour from 11am to 4pm until September 27. There are only 1,800 steam locomotives that survived in North America and fewer than 200 of those locomotives are operable. Sacramento is lucky to have one operational steam locomotive.
Tickets are priced at $12 for regular adults in coach and $6 for youths between ages 6 and 17. Children 5 and under ride free. You can also experience the first class El Dorado car, which costs $20 for adults, $15 for youths, and is free for children 5 years and under.
Learn more about Old Sacramento "OldSac" by following their Facebook page.
California Craft Brewers Showcase: Saturday, September 12, 2015
The California Craft Brewers Showcase takes place on Saturday, September 12 at Capitol Mall. Admission is $60 and will get you unlimited tastings from 150 breweries across California.
The event is the largest craft beer festival in California and includes rare and coveted beers from across the state. Food trucks are onsite to satisfy your appetite. It all takes place in front of the Capitol Building in Sacramento. View a full list of breweries attending the event here.
Sactoberfest: October 2015
Taking place each year in West Sacramento, Sactoberfest is Sactown's take on the famous German beer festival. The event features live music from the 21-piece Chico Bavarian Band. Other highlights include German beer tents and plenty of people dressed in dirndls and lederhosen.
The event is open to people of all ages. Visitors can also enjoy a Sportsplatz area with viewing platforms for attendees to watch stein lifting, keg rolling, beer pong, cornhole competitions, and much more.
Stay tuned to this year's event announcement here: http://www.sactoberfest.com/

A Place Called Sacramento Film Festival – October 4, 2015
This unique film festival challenges local scriptwriters to write ten-minute scripts about the people, places, and events of Sacramento. These films are showcased and feature local talent including writers, producers, directors, technical crew, cast members, and local extras. All films are family-friendly and showcase themes like storytelling, theme-building, and community involvement. Learn more here.
The initial scriptwriting took place in May, so the films being showcased in October are the finished products of months of work.
Sac World Fest: World Music and Dance Festival – October 6, 2015
Sac World Fest embraces the unique cultural diversity and ethnic fusion of Sacramento. The event takes place from 10 a.m. to 5 p.m. on Sunday, October 6 in Old Sacramento. Watch live world-class music and dance performances from all over the planet.
Ready to Move to Sacramento?
Thinking of moving to Sacramento? It's a beautiful California city characterized by its small town feel and cultural diversity. Look up Sacramento moving company Fuller Moving Services to get a free quote on your upcoming Sacramento move. The locally-owned moving company is affiliated with North American Van Lines, which means you enjoy professional-level service across the country (or even around the world) along with a family business approach to customer service.